Demolition
Searching for a Commercial Demolition Company in Austin, TX?
Trusted Demolition Practices
Sometimes it's simply easier to clear space before you begin a full-scale renovation or remodel. When you need a commercial demolition company that can safely and seamlessly demolish unwanted infrastructure, Rhino Interiors has you covered. Our team has years of experience performing demolitions for businesses, offices, retail stores, distribution centers, hospitality facilities, and much more. We're a safety-focused demolition company, offering our clients detailed selective demolition that clears away unwanted building features without damaging any features you want to keep. Rhino Interiors also provides a fast and thorough cleanup that ensures your newly demolished space is ready for renovation, remodel, or additions – whatever you have planned!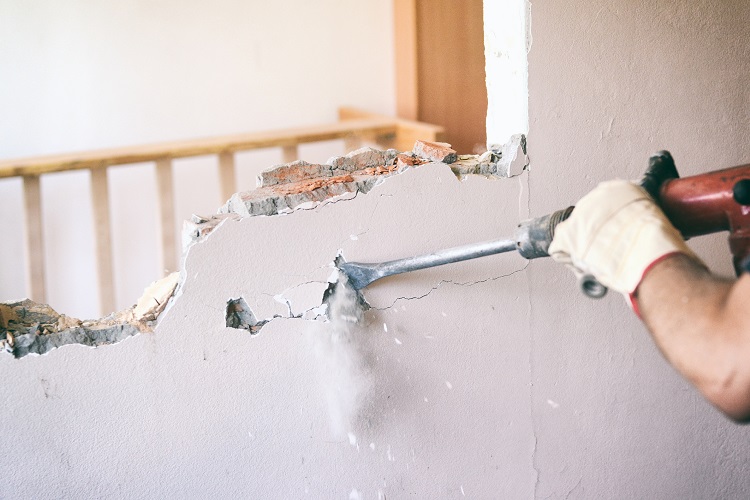 Jobsite Safety is Key
Proper commercial demolition takes a keen eye and attention to detail to ensure the job is done correctly and safely. Rhino Interiors has years of experience as a commercial demolition company, ensuring complete demolition precision in any construction or renovation environment. We can even work as a team with the commercial construction contractor you've already hired to make sure the project stays on track for an on-time completion. Get in touch with Rhino Interiors, Inc. today for the best demolition experience that Austin has to offer!